How We Make Ice Cream
CRAFTED WITH CARE.
LOADED WITH LOVE.
Around here, we think each of our ice cream flavors is crave-worthy. After all, the time we spend crafting each flavor is a labor of love for us. We're that crazy about ice cream and making people happy.
EVERY FLAVOR FROM SCRATCH
When it comes to the Gifford family, we enjoy nothing more than sitting around together, laughing, and experimenting with new flavors. It's our favorite part! When we all agree on a winner, we know we have something special.
Production begins on a single production line in a small yellow clapboard factory in rural Maine. Local dairy farmers deliver fresh milk and cream to us several times per week, and we turn that into a creamy yumminess that serves as the base for all our flavors.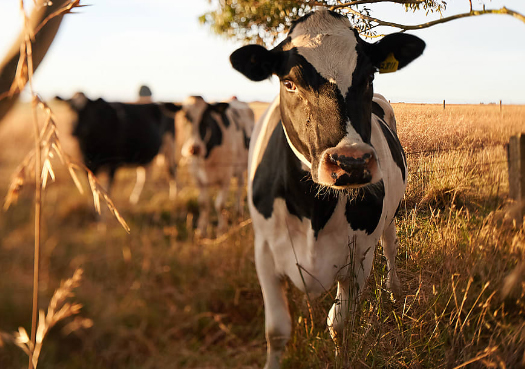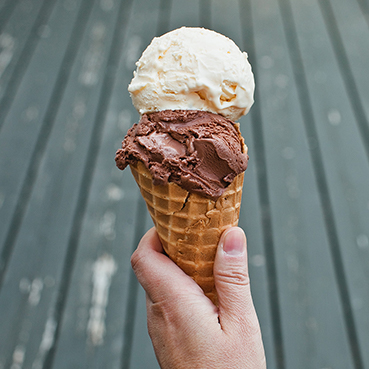 SLOW CHURNED FOR MAXIMUM CREAMINESS
Mixing tanks blend each flavor before they go into our 1940s Cherry Burrell ice cream freezers for some slow churning—it's that slow churning in the Cherry Burrells that helps each flavor reach maximum creaminess. Next, we carefully fold any special ingredients into our flavors—from cookie dough or premium nuts, to Maine wild blueberries from just up the road, or strawberries that have been thawed and sugared over two-days. Once we've done that, each of our flavors is poured into its own container and is ready for the freezer. Fun fact: We make 90% of our base and flavor ripples in house!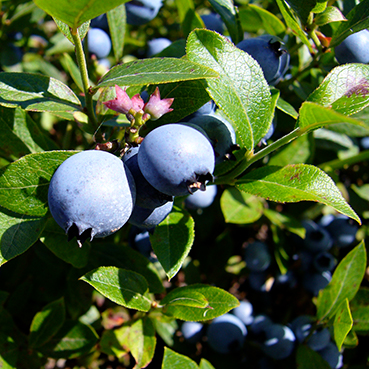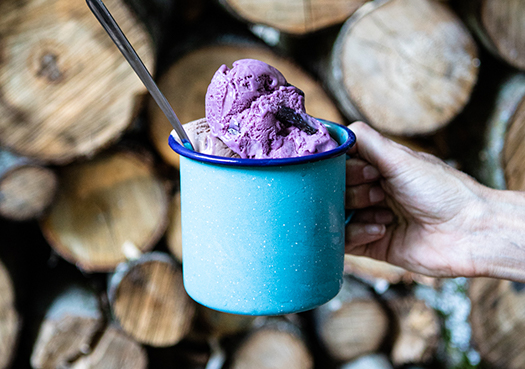 ICE CREAM AS FRESH AT HOME AS WHEN WE MADE IT
Each container travels along a conveyor belt into a hardening tunnel (something akin to the North Pole) with subfreezing temperatures and high-wind velocity. (Yup, we add wind to make it even colder!) Temperatures in the tunnel plummet to 60 degrees below zero, and our ice cream endures some of the coldest temperatures on earth for up to 8 hours! Sure, there are people at Gifford's wearing parkas and hats in July—in a state that doesn't get long summers in the first place—but this process helps to produce a smoother, creamier ice cream that will be just as fresh when it reaches your home as it was when we made it. We're that dedicated.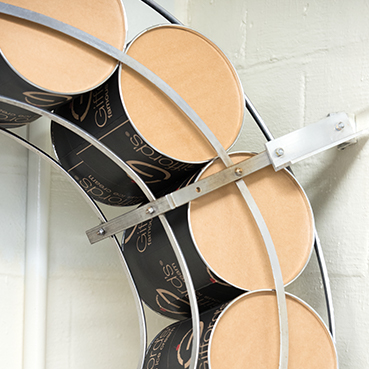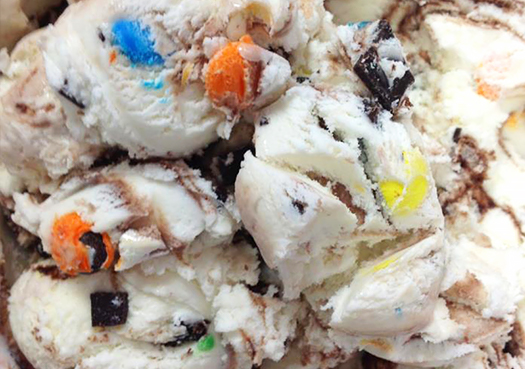 We hope you love our ice cream as much as we love making it for you. We think of it as ice cream loaded with love, from us to you.