Awards & Recognition MADE IN NEW ENGLAND, CELEBRATED EVERYWHERE
With five generations of know-how, it's no wonder that Gifford's Ice Cream has received its share of national and international awards, like World's Best Vanilla (four times), or World's Best Chocolate (five times) or World Dairy Grand Champion five years in a row. But perhaps the sweetest awards are those like the People's Choice 1st Place for our Campfire S'mores, won at the New Jersey Ice Cream Festival. The truth is, while we think awards are great, we slow churn our flavors for the unapologetic ice cream lover in each of us, so smiles are the only reward we need.
Take a peek at what others have said:
World Dairy Expo
Ice Cream Grand Champion (Consecutive Five-Time Winner)
World's Best Frozen Yogurt – Black Raspberry Chocolate Chip
World's Best Chocolate
World's Best Orange Sherbet
World's Best French Vanilla
World's Best Vanilla Bean
World's Best Vanilla
National Ice Cream Retailers Association
1st Place Strawberry
1st Place Old Fashioned Vanilla
1st Place Chocolate
Best New Flavor Black Raspberry Chocolate Chip frozen yogurt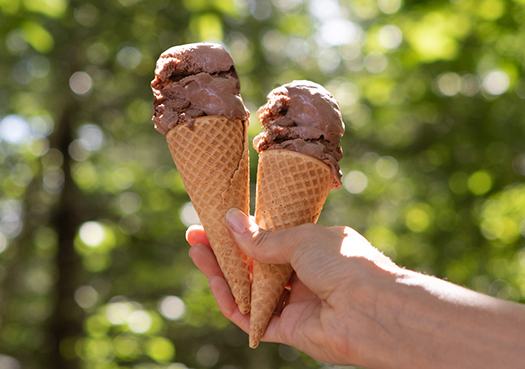 Skowhegan Chamber Award
Large Business of the Year
NJ Ice Cream Festival
3-Time First Prize Winner – Old Fashioned Vanilla
People's Choice Award Winners – Campfire S'mores and Chocolate Lovers Chocolate
Institute for Family-Owned Businesses
Gannett Family Business of the Year
Maine Governor's Award
Governor's Award for Business Excellence
Yankee Magazine – Best of New England – Editor's Choice
Best Ice Cream Stand
Downeast Magazine – Reader's Choice Award
Best Ice Cream
Retail Association of Maine
Retailer of the Year
Join the
ICE CREAM SOCIAL
Something is wrong.

Instagram token error.

Something is wrong.

Instagram token error.