< All Flavors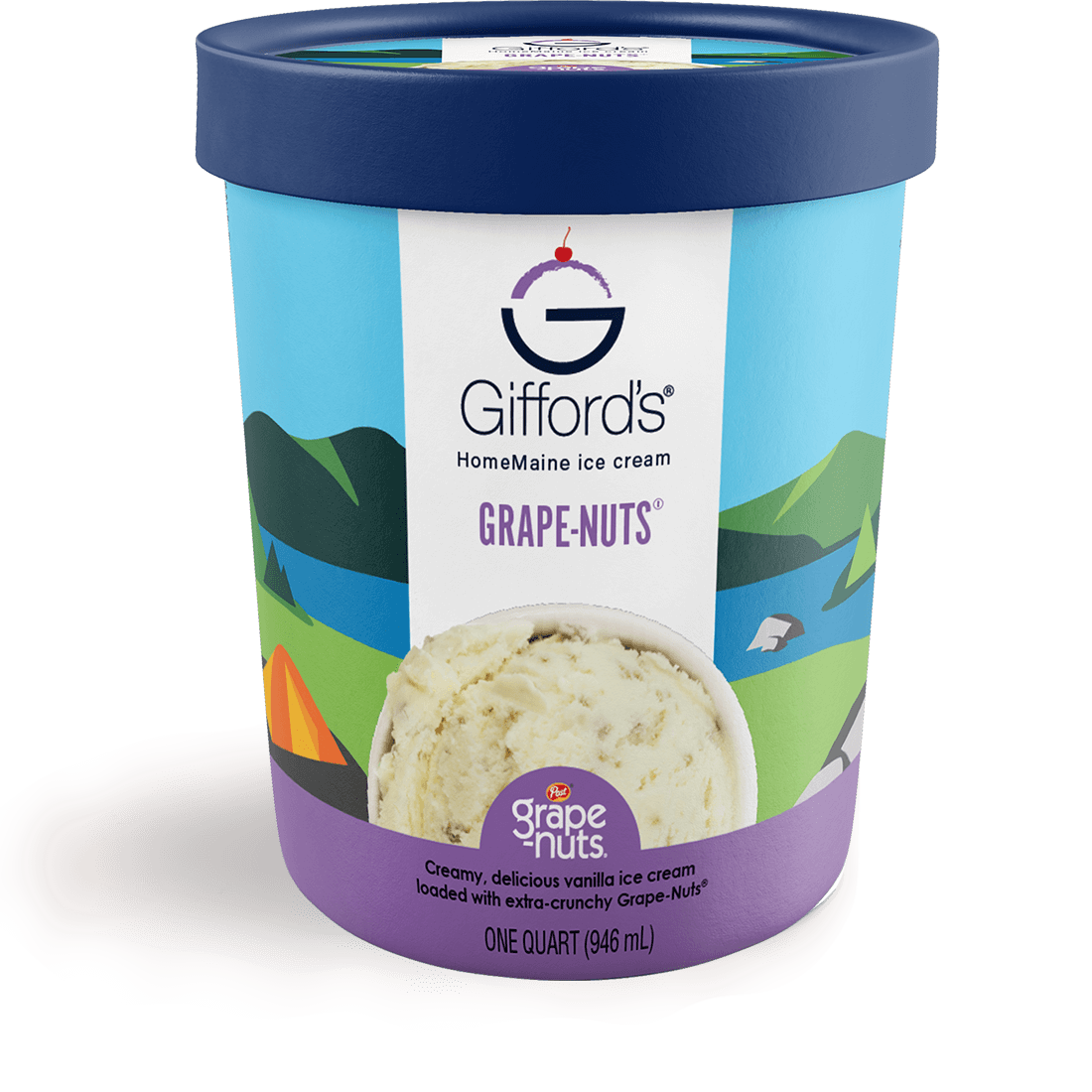 Grape-Nuts®
Creamy, delicious vanilla ice cream loaded with extra-crunchy Grape-Nuts®.
Sure, it's a New England thing. We've loved Grape-Nuts® on ice cream since forever. Mom would scoop a bowl of Old Fashioned Vanilla, and we'd sprinkle Grape-Nuts® over the top. Crunchy and silky smooth in one awesome bite. What's better than that?
Where to Buy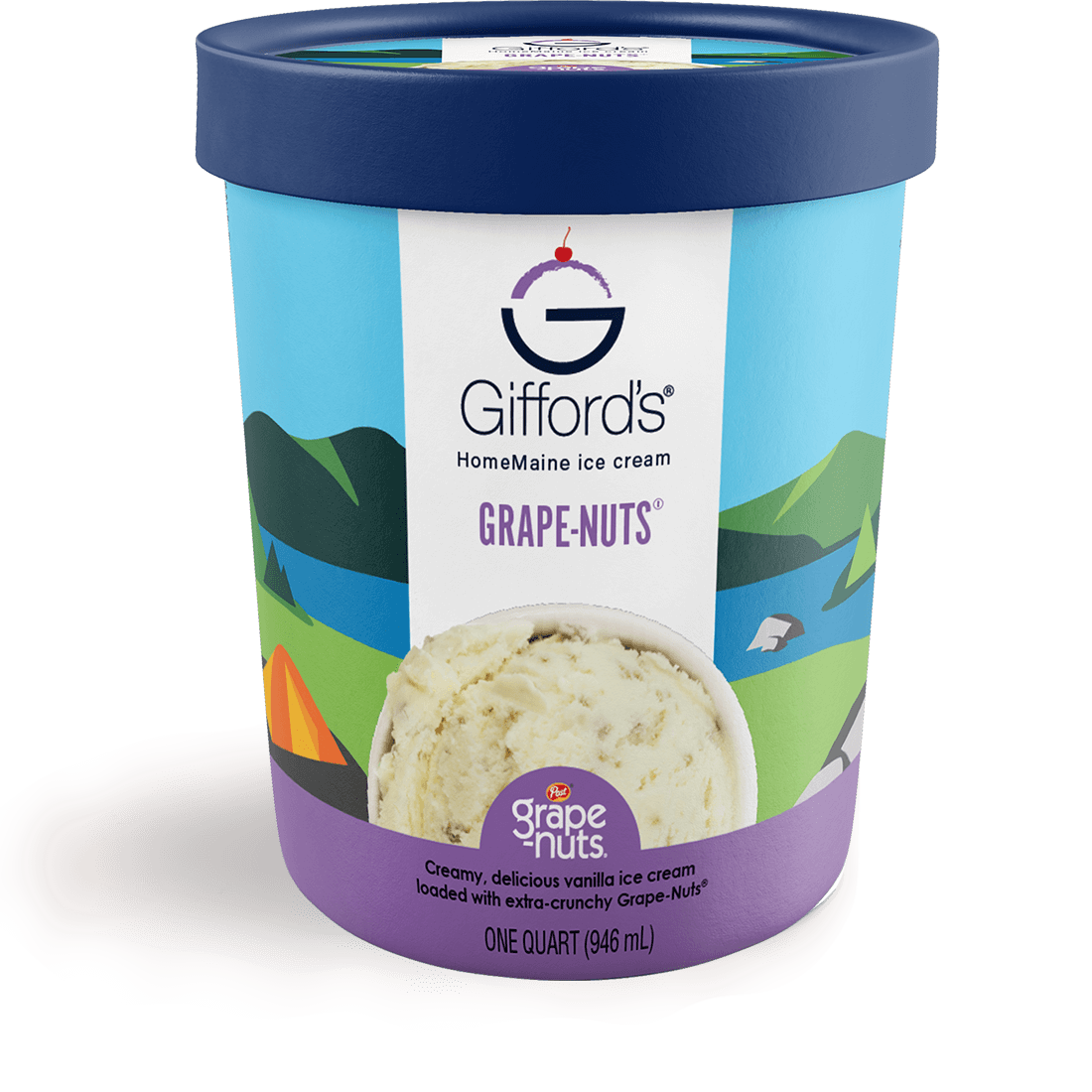 Ingredients

Cream, Cane Sugar, Corn Syrup, Grape-Nuts® (Whole Grain Wheat Flour, Malted Barley Flour, Salt, Dried Yeast), Nonfat Dried Milk, Whey, Dextrose, Soy Lecithin, Guar Gum, Xanthan Gum, Carrageenan, Natural Flavor.
Contains:
Milk, Wheat, Soy.
Allergy Information:
Manufactured in a facility that processes peanuts, tree nuts, milk, wheat, egg, and soy.
RBST FREE:
Our farmers pledge not to use artificial growth hormone.